$250 OFF CRAWLSPACE & ATTIC INSULATION REMOVAL & REPLACEMENT
Choose Redi National for expert attic and crawlspace insulation in Seattle. Benefit from our 40 years of experience, energy-efficient solutions, and a commitment to a pest-free, eco-friendly environment. Save energy, save money, and enjoy peace of mind with Redi National.
Top Rated Attic and Crawlspace Insulation Contractor Since 1981
For nearly four decades, Redi National Pest Eliminators has stood at the forefront of providing essential services in Seattle, WA, specializing in attic insulation and crawlspace insulation removal and replacement. We are not just experts in residential and commercial pest elimination; our portfolio extends to ensuring your home or business is energy-efficient and healthy.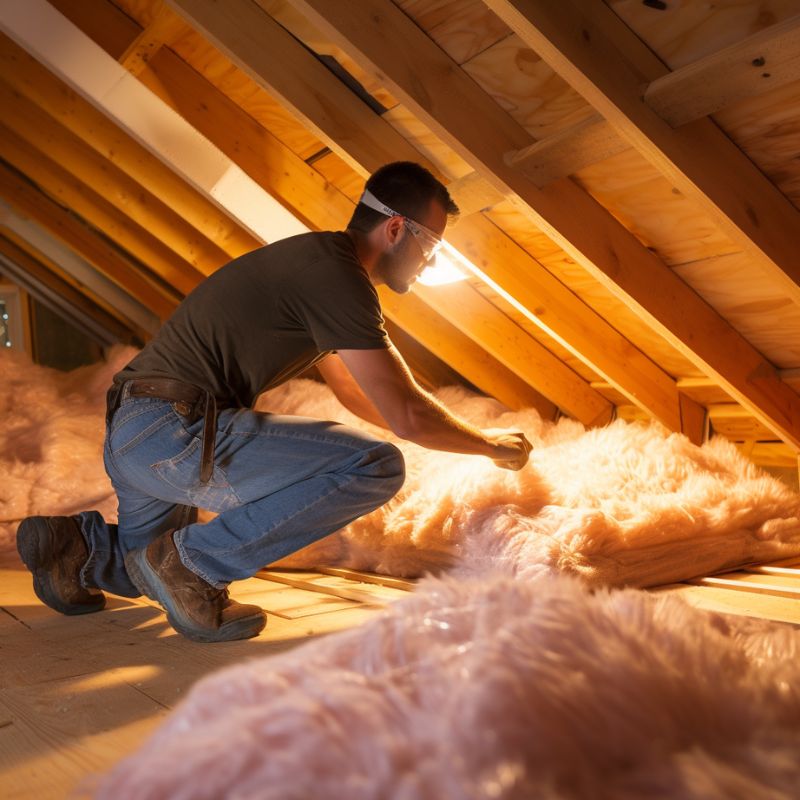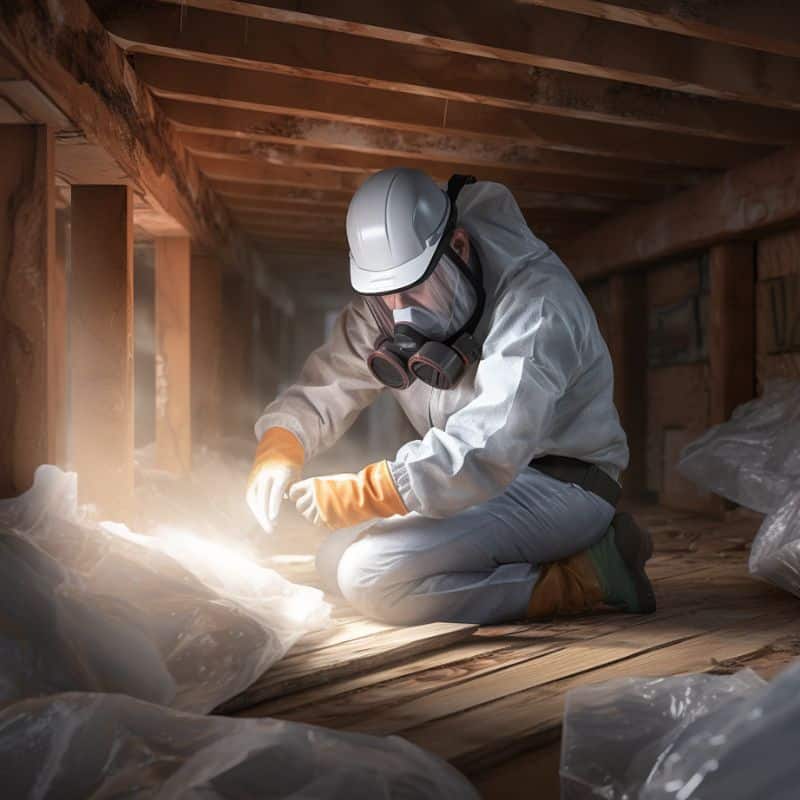 Why Choose Us for Your Insulation Needs in Seattle?
Expertise in Insulation Services: Our technicians are highly skilled and have vast experience in revamping countless attics and crawlspaces across Seattle. Their expertise ensures that every project, whether big or small, is executed with the utmost precision.
Energy Efficiency & Cost Savings: In Seattle, where weather conditions can be harsh, proper insulation is key to maintaining a comfortable living and working environment. Our attic and crawlspace insulation services are designed to boost your property's energy efficiency, leading to significant savings on your energy bills.
Pest-Free, Healthy Living Spaces: Beyond just insulation, our approach integrates pest control solutions, ensuring that your attic and crawlspace are not just well-insulated but also free from pests. This dual approach guarantees a healthier living or working environment.
Tailored Solutions for Every Property: Whether it's a quaint home or a sprawling commercial complex, our team tailors its approach to meet the unique needs of your property. We understand that each space is different and requires a personalized strategy.
Sustainable Practices: Committed to environmental stewardship, we utilize eco-friendly materials and methods in all our insulation projects, aligning with Seattle's green initiatives.
Our Attic and Crawlspace Insulation Services
Reconstituting an attic or crawlspace usually includes the removal of old, inefficient, or contaminated insulation, and always includes the installation of new, more efficient, pest-free insulating material. Changing your attic insulation will help your home keep an ideal climate and save you money on energy costs. Add crawl space cleanout to insulation services so you can improve your home's air quality. We offer two types of insulation batt insulation which is usually made of fiberglass or mineral wool (also called rock wool). We also offer blown-in otherwise known as loose-fill insulation. If cost is an issue look for PSE insulation rebates that can help with the cost.
Old Insulation & Debris Removal
Rodent & Animal Carcass Removal
Sanitizing & Deodorizing
Closing & Sealing of Entry Points
Vapor Barrier Replacement & Installation
High-Efficiency Insulation Installation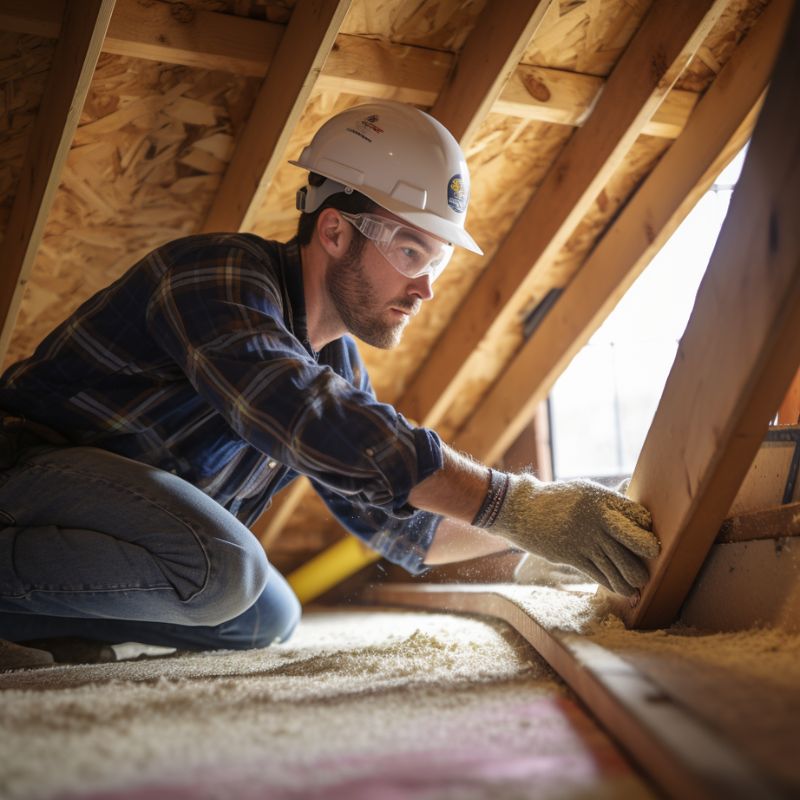 Types of Crawl Space and Attic Insulation We Install
Batt Insulation
Blown-in or Loose Fill Insulation
Insulation Benefits and Process
Click on the tabs below to learn about our insulation process and the benefits of insulating your home.
The many benefits of the attic and crawlspace insulation reconstitution include increased heating and cooling efficiency, decreased energy bills, qualification for tax rebates, and a healthier living or working space. Our customers have greater peace of mind knowing their home or business will cost less to heat and cool, and those disease-carrying rodents, insects, and other animals will no longer put the health and safety of their home or business at risk.
Before performing any work, the entire area and pathway leading to your crawlspace are prepared, protecting the rest of your property from further contamination. Once inside the crawlspace, technicians remove all contaminated insulation, vapor barrier, debris, and rodent or other animal or insect carcasses. We use a HEPA filter vacuum to remove all small debris and dirt, eliminating the possibility of air contamination and maintaining a healthy environment. We then apply a decontaminating and deodorizing spray to sanitize the space. All contaminated insulation, feces, vapor barrier, and debris is placed in specialized disposal bags to trap all contaminants.
Before installing new insulation and vapor barrier, Redi National Pest Eliminators seals all crawlspace entry points used by rodents, insects, or other animals. The most important part of this process is to determine how pests entered before so we can seal every entry point to keep them out permanently in the future. Once the cleanup, decontamination, and exclusion work are completed, the technician will install new insulation and vapor barriers to state, county, and city code regulations.
Before any work is performed, we prepare the entire area and pathway leading to your attic to protect the rest of your property from further contamination. Then, a decision about replacement insulation type is made. The two attic insulation types are loose-fill (blown-in) and batted, which come in strips or rolls. For loose-fill removal, we use a specialized vacuum system positioned outside the home and connected to approximately 150 feet of hose. A high-volume filter bag collects the old insulation and prevents further contamination, with the waste then packed into 1 to 3M industrial-strength trash bags and properly removed. We then use a HEPA filter vacuum to remove all remaining contaminants.
Before reinstalling new insulation, our technicians seal all attic entry points that could be used by rodents, insects, birds, and other animals in the future. Once we've thoroughly cleaned the attic, decontamination/deodorizing spray is used to further sanitize the space. Our team then installs new blown or batted insulation to code, making sure proper ventilation is in place.